Never touched by glaciers, the Driftless Area is characterized by its beautifully sculpted topography.  Forested hillsides reach down to valleys cut into limestone bedrock and populated by over 600 spring-fed coldwater trout streams.  Forests, prairie remnants, wetlands and grasslands provide habitat for flowers and wildlife.  Land is farmed by the descendants of those who first settled here, by the Amish who adopted the area, and by a new breed of organic farmer.
The Driftless Area's thousands of miles of spring creek trout streams support populations of native brook trout and wild brown trout.
At the heart of Wisconsin's Driftless Area are the Viroqua-Westby area which the Kickapoo Valley runs through and the Dodgeville-Fennimore area defined to the west by the Mississippi River.
Trout fishing is typically early January through mid-October.  Check the DNR website for specific dates.
FISHING REPORTS
GUIDES
PJ's Guide Service
Black Earth Angling
Driftless Angler
Jacquish Hollow Angler (Dave Barron)
Rich Ostfhoff
LODGING AND DINING
Driftless Cafe (Viroqua)
Fenway House Hotel (Fennimore)
Jacquish Hollow Anglers' Inn (Richfield Center)
Old Towne Supper Club (Westby)
Vernon Inn & Suites (Viroqua)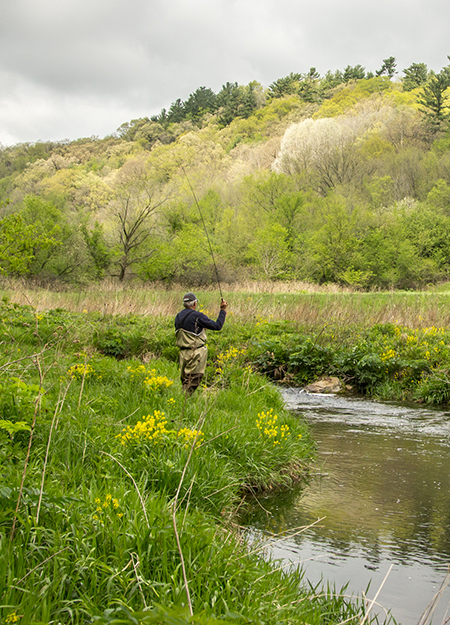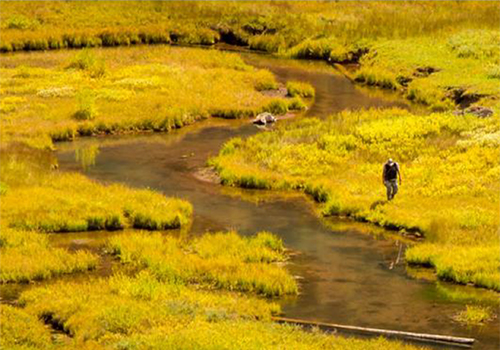 DRIFTLESS AREA